Our weekly Coffee Drop-in is on schedule for July 20th from 1-3 PM.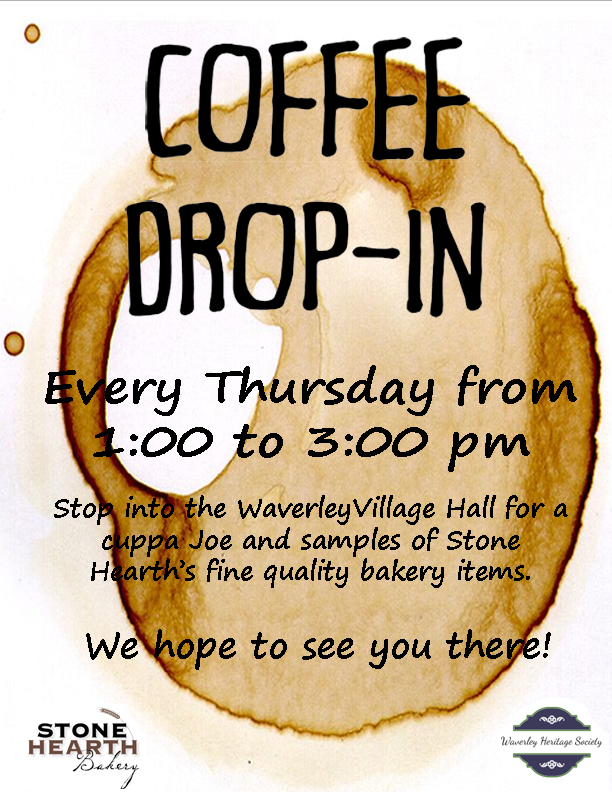 We will be hosting a pop-up bakery in partnership with Stone Hearth Bakery. This week, we will be making homemade butter to top their delicious and wholesome breads! Stop on by for some old fashioned butter churning and modern flavoured butter!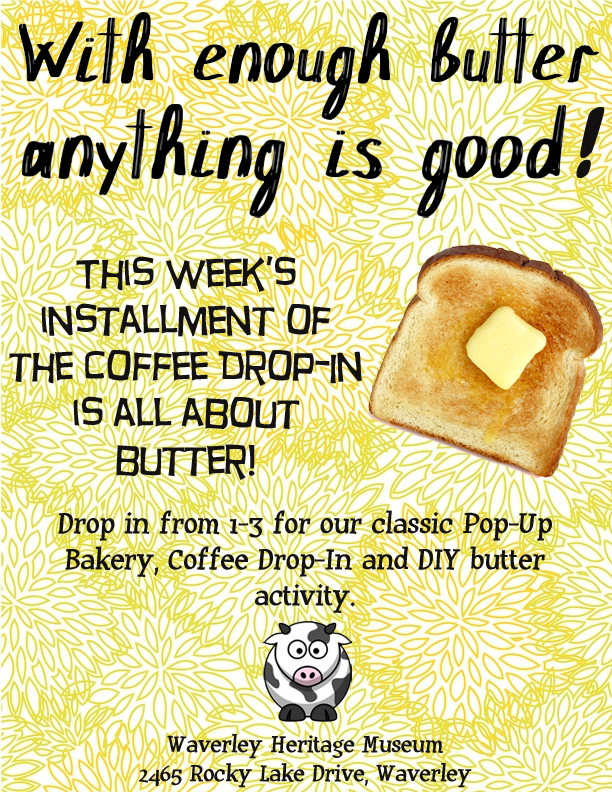 On August 15th MA Candidate Jennifer MacKinnon will be presenting a lecture on Sir Walter Scott's Waverley. This special presentation "Why is Waverley, Waverley?" will include historical context, literary analysis, and local history. If you have ever been curious about how Waverley got it's name and what it means mark you calendars! More details to follow!
The Annual Duck Race will be held again this year. Check back often for updates.
Gold Rush Days will be presented again this year in September. The Heritage Society is busily preparing its contribution. New information will be published as soon as it becomes available!